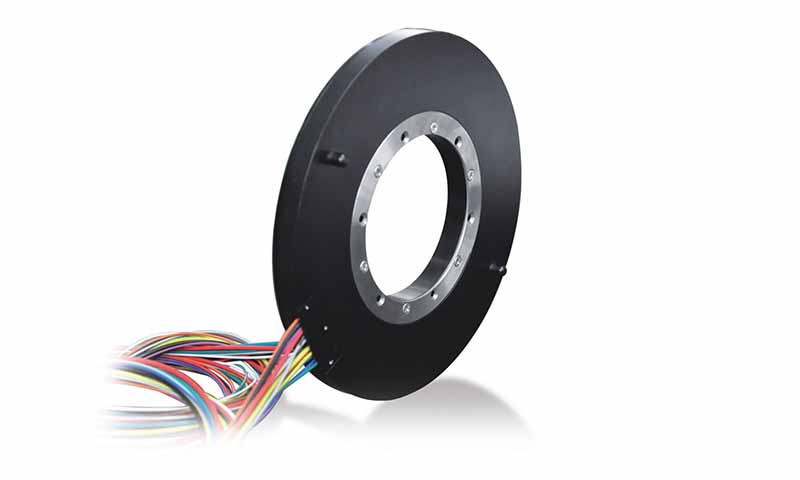 Modern radar systems are widely needed in civil, military and defense fields. A high performance rotary joint/slip ring is essential for the system's transmission of RF signal, power, data and electrical signals. As a creative and innovative provider of 360° rotating transmission solutions, AOOD provide a variety of integrated solutions of electrical slip ring and coax/ waveguide rotary joint to civil and military radar clients.
Civil use radar slip rings usually require only 3 to 6 circuits to provide power and signals and need be cost-effective. But military use radar slip rings have more complicated requirements. 
They may need more than 200 circuits for power supply and various signals transmission in limited space, and more importantly, they need meet certain military environmental requirements: temperature, humidity, shock and vibration, thermal shock, altitude, dust/sand, salt fog and spray etc.
Both civil and military use radar electrical slip rings can be combined with single/ dual channels coaxial or waveguide rotary joints or combination of these two types. Cylindrical shape and platter shape with a hollow shaft to suit for vehicle-mounted radar system or radar pedestal available.
  ■ Can integrated with 1 or 2 channels coax/waveguide rotary joint
  ■ Transfer power, data, signal and RF signal through an integrated package
  ■ A variety of existing solutions
  ■ Cylindrical and platter shape optional
  ■ Custom cutting edge military use solutions available
  ■ Flexible combination of power, data and RF signal
  ■ Low resistance and low crosstalk
  ■ High shock and vibration capabilities
  ■ Easy to use
  ■ Long lifetime and maintenance-free
  ■ Weather radar and air traffic control radar
  ■ Military vehicle-mounted radar systems
  ■ Marine radar systems
  ■ TV broadcast systems
  ■ Fixed or mobile military radar systems
Model

Channels

Current(amps)

Voltage (VAC)

Bore 

Size                  

RPM

Electrical

RF

2

10

15

Dia (mm)

 DIA × L (mm)

ADSR-T38-6FIN

6

2

 

6

 

380

35.5

99 x 47.8

300

ADSR-LT13-6

6

1

6

 

 

220

13.7

34.8 x 26.8

100

ADSR-T70-6

6

1 RF + 1 waveguide 

4

2

 

380

70

138 x 47

100

ADSR-P82-14

14

 

12

 

2

220

82

180 x 13

50

Remark: RF channels are optional, 1 ch RF rotary joint up to 18 GHz. Customized solutions available.
---
Previous:
Military Capsule Slip Rings
Next:
Coaxial Rotary Joints
---